Crown Salon Awards
Guinot is a brand so exclusive, that you will only find it in specially appointed salons and spas worldwide. Only the best of those salons are awarded Crown Salon status, and only the best of those are entered for a prestigious 'Crown Salon Award'. For the second consecutive year JB Events recently organised the 'Guinot Crown Salon Awards 2009' in the equally exclusive Landmark Hotel in London, where the chosen salons come together to celebrate and collect their coveted award.
The event began with a 'walk through' experience demonstrating the newest and most innovative Guinot Products for 2009, for which we designed and created branded 'demo pods'. During this part of the afternoon, all of the winners were photographed with their awards behind the specially created Guinot photo backdrop and gallery.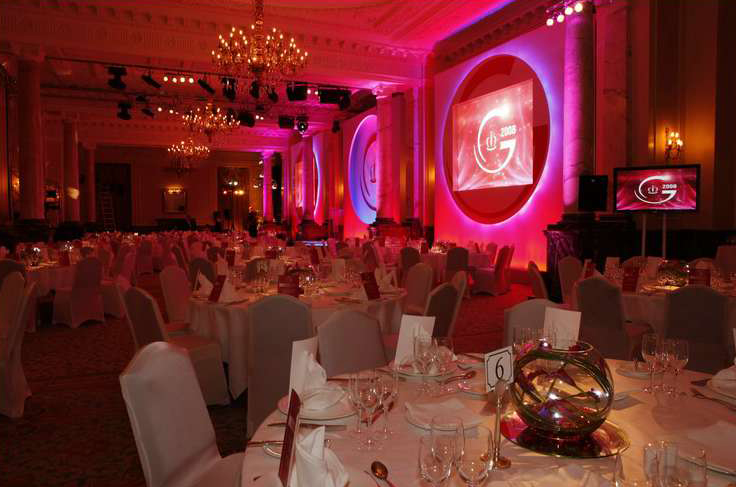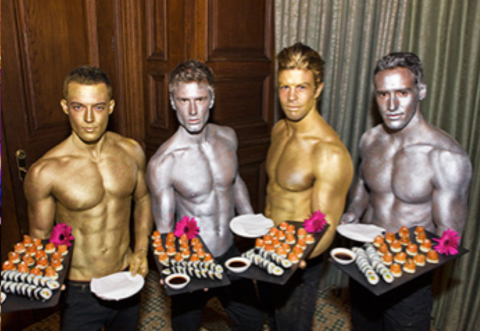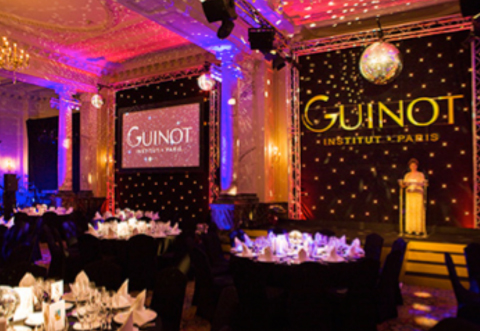 Onwards to the fantastic Gala Dinner Evening for which we created a modern and minimalistic, yet classic look and feel – the fusion of the modern design with the old elegance of the Landmark hotel worked brilliantly. The awards ceremony was a huge success – everything was bespoke, from the set and stage, to the knives and forks and the specially designed food service. The entertainment and the live band did not fail to impress and the evening was thoroughly enjoyed by everyone.
'A big thank you to you and your team for your terrific work on Sunday. Everything was perfect and you delivered all that you promised you would. The stage set was fabulous – big and bold, but elegant too. Right from our first meeting I felt confident in your ability to make the event a great success and we've really enjoyed working with you. We've had so many compliments from our salon owners, many of them saying that this event was the best ever.'
Ros Grace, Managing Director of R Robson Ltd, UK distributor of Guinot Products