A bigger and better event the second time around:
Tech Data Live 2019
Tech Data chose JB Events to carry out the project management of the first event Tech Data Live  event in 2018.  Jump forward twelve months and our brief was to deliver 'the same again – only bigger and better'.
Repeat business builds strong relationships
When an event has gone well, it's always a challenge to reproduce it a second (or third …) time around. But having got to know the Tech Data team while working with them on the 2018 project, JB Events came to the 2019 project with an even greater understanding of the client's needs and 'modus operandi'.  Repeat business helps us to build strong relationships with our clients and informs our project management style.  Working with Tech Data is no exception.
A challenging brief
Feedback from 2018 proved that nearly 60% of the attending resellers saw an increase in revenue opportunities and sales value following the first Tech Data Live.  The aim for 2019  was to build on this.  Tech Data planned to bring together industry-leading vendors, expert speakers, solutions zones and elevated networking opportunities for their partners and resellers.
Our role was to deliver the best possible environment for this to happen and co-ordinate the project management of each of the elements involved.  It meant finding a venue large enough to accommodate over 600 resellers, the Tech Data team, all their partners and a serious amount of leading edge technology.  We needed to be able to provide exhibition space, live demo areas, break-out rooms and informal networking areas.  We delivered graphics, print, visuals and equipment (monitors, screens, sound system …). And the venue needed to reflect Tech Data's dynamic, fast-paced, winning technology products, services and solutions.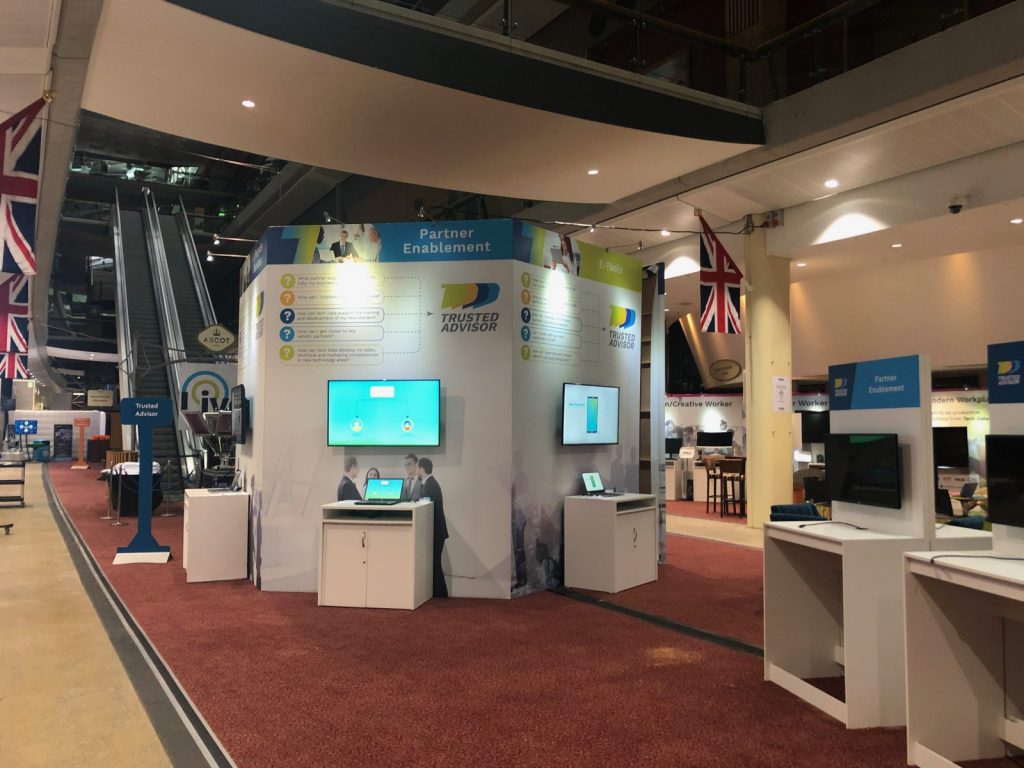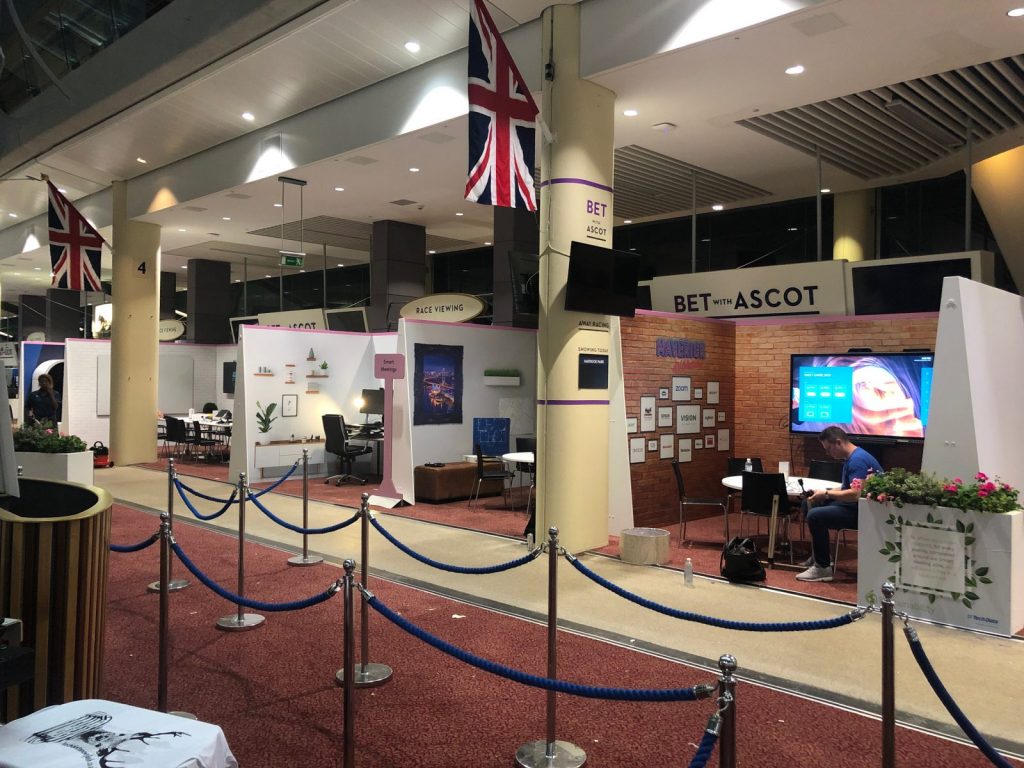 Finding the right venue
Where better than the iconic Ascot Racecourse?
Easily accessible by road, rail and air, with extensive complimentary parking.  Excellent, flexible meeting spaces.  Superb catering facilities.  An experienced, enthusiastic and helpful on site events team.  The venue proved a huge success.  JB Events worked alongside Ascot and Tech Data's own in-house team to project manage the day.  We delivered all the logistics to make sure everything ran smoothly.  We co-ordinated the action and supported the Tech Data team and their vendor partners as they delivered key note presentations on the main stage, breakout sessions across the venue and demonstrations in the interactive solutions zones.
The future
Working with a client so totally immersed in technology and so heavily focussed on customer satisfaction is exciting and challenging.  Our performance would be measured by the same standards Tech Data use to gauge their own success.  And being invited back to deliver Tech Data Live for the second consecutive year was a great honour. The event attracted an even larger audience than expected.  Feedback from the client so far has been positive. Social media commentary agrees.  The stage is set for an even more interesting 2020.  Watch this space!